Nurse Call
Nurse call refers to systems installed in health institutions to enable patients to communicate with the caring staff. GETS MSS offers you two types of technology for its products. One range of products is called wired and the other wireless. We offer a broad choice of solutions so that you can optimize your institution's equipment.
Whether for a new institution under construction or one that is being refurbished, we offer complete nurse call solutions adapted to your needs. Thus you can manage and distribute the caring staff workload so as to provide optimum safety for patients. Our products can be adapted very well to the interior design of your building. The elements can be built-in and are modular.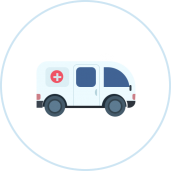 NURSING HOMES and SOCIOMEDICAL SERVICES
If your institution consists of several protected buildings or apartments, we can offer a system to prevent elopements and manage wandering. It will also alert you of falls. As it is a two-way system you can interact with residents to prioritize calls.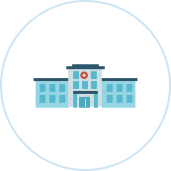 MANAGEMENT and CARING STAFF
Our wireless and wired systems will enable you to set up an infrastructure for the management of nurse calls. Staff equipped with our wireless pager can receive calls while carrying out their duties. Isolated workers are protected by the anti-aggression system. Our patient handset can differentiate between medical and residential calls, thus optimizing the organization of services.