Zurich University Hospital converts sports facilities into treatment unit
The management of Zurich Hospital and its technical services are anticipating a possible overwhelming of their capacity and have therefore decided to convert two of Zurich University's indoor sports facilities into a temporary hospital to care for patients infected with the new coronavirus (COVID-19).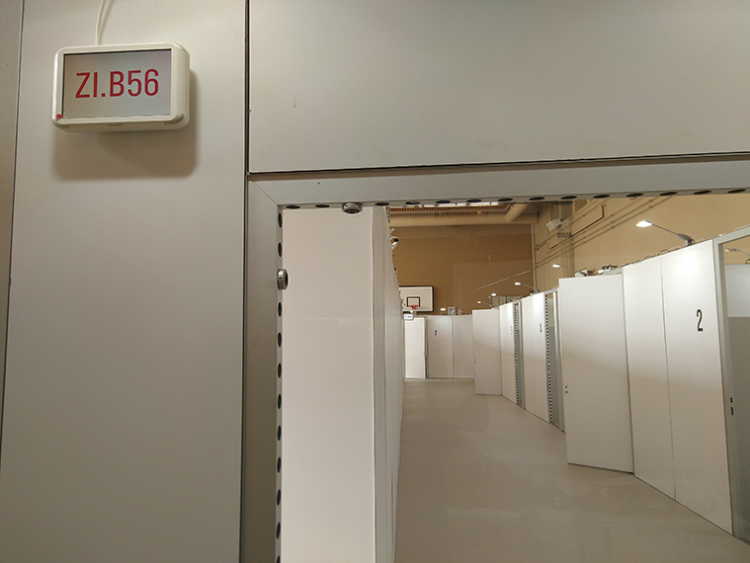 The two sports facilities have been equipped to house 48 beds. To protect the patients' security, the hospital's technical services have called upon their partner Swisspro AG to install a nurse call system.
Installation of a nurse call system for the security of patients
The Swisspro AG technicians have responded very quickly and done everything to ensure that the patients admitted can communicate with the caring staff as in a classical hospital setting. They naturally turned to GETS MSS, a long-standing partner that is a leading company for nurse call systems in Switzerland, to meet this special requirement.
The ATT AG company responded swiftly by sending technicians on-site to install their alarm server, which is often used in combination with GETS MSS solutions.
In order to equip this care unit with a secure call system as quickly as possible, GETS MSS has proposed a wireless nurse call solution which will help minimize costs and reduce installation times. The "GETS Wireless" solution is a call system certified as meeting the DIN VDE 0834-1 (VDE 0834-1): 2016-06 standard, which ensures a maximum level of security. It has been adapted to the infrastructure and will consist of remote control handsets for the patients, and call displays.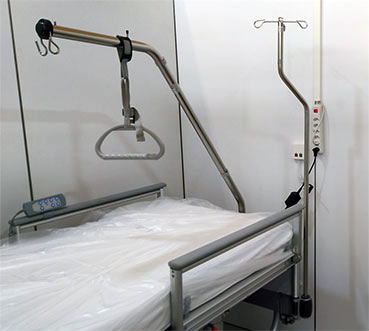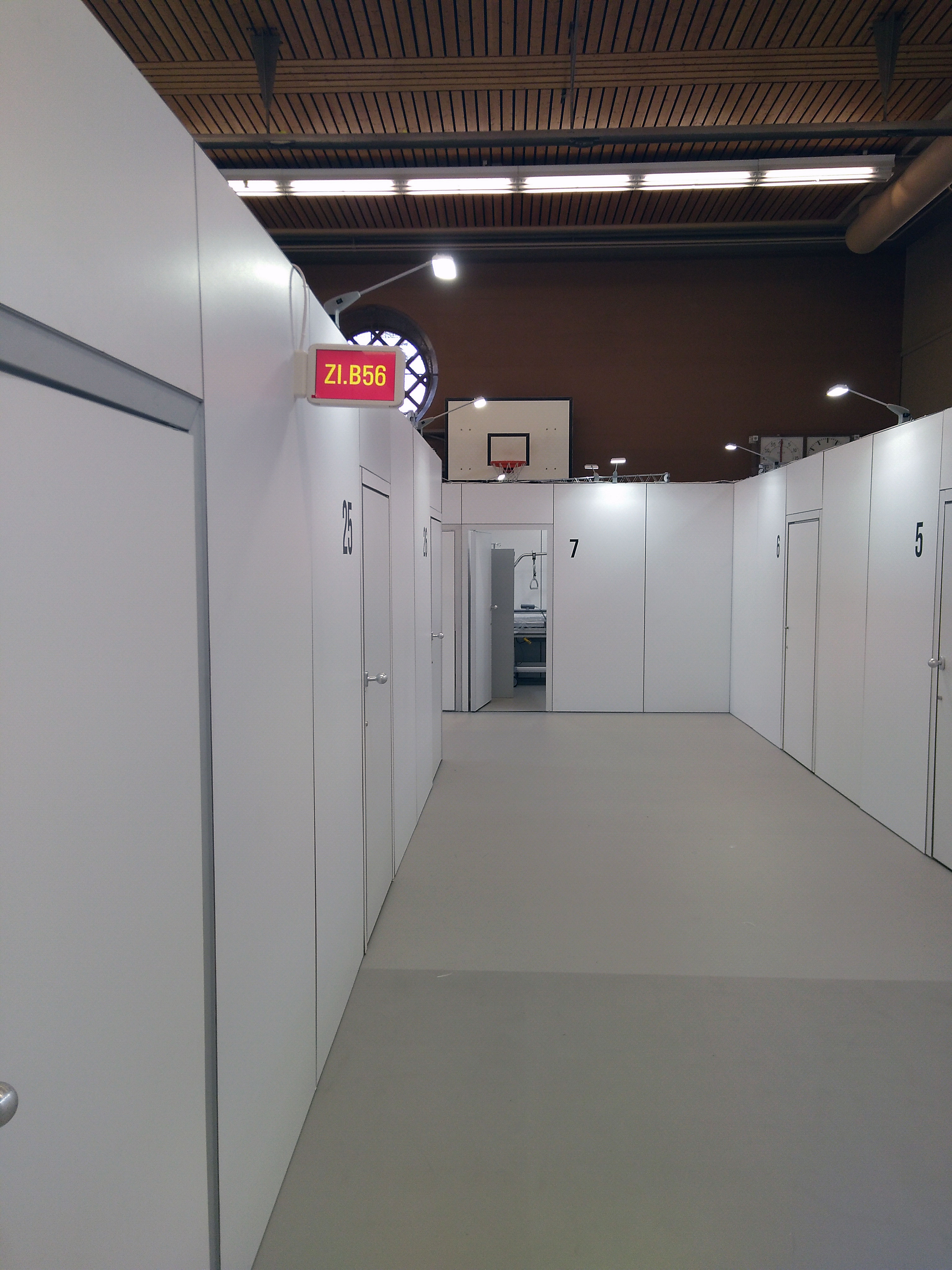 Teamwork to respond to needs arising from the pandemic
Since the beginning of the pandemic, GETS MSS has received urgent orders from health care institutions wishing to equip additional rooms with nurse call systems in order to increase the number of patients they can admit to their units. GETS MSS staff are working hard to meet the delivery deadlines so as to respond as quickly as possible to the orders and so take an active part in the battle against COVID-19.
GETS MSS is aware of the role it can play in this pandemic situation and accordingly its team remains available to help with patients' security so as to make the caring teams' work easier.
We wish to congratulate all the service providers and employees of GETS MSS who have enabled these systems to be installed quickly and efficiently.
Zurich Hospital will thus have 48 additional beds from next Wednesday, 8 April. This extension will enjoy all the security needed to enable the caring staff's work to be done in an optimal way.
Nadia V.
In the news: https://www.nzz.ch/zuerich/coronavirus-in-zuerich-unispital-richtet-turnhalle-mit-betten-ein-ld.1550718